Call for Papers: Technical Standards for a Global Internet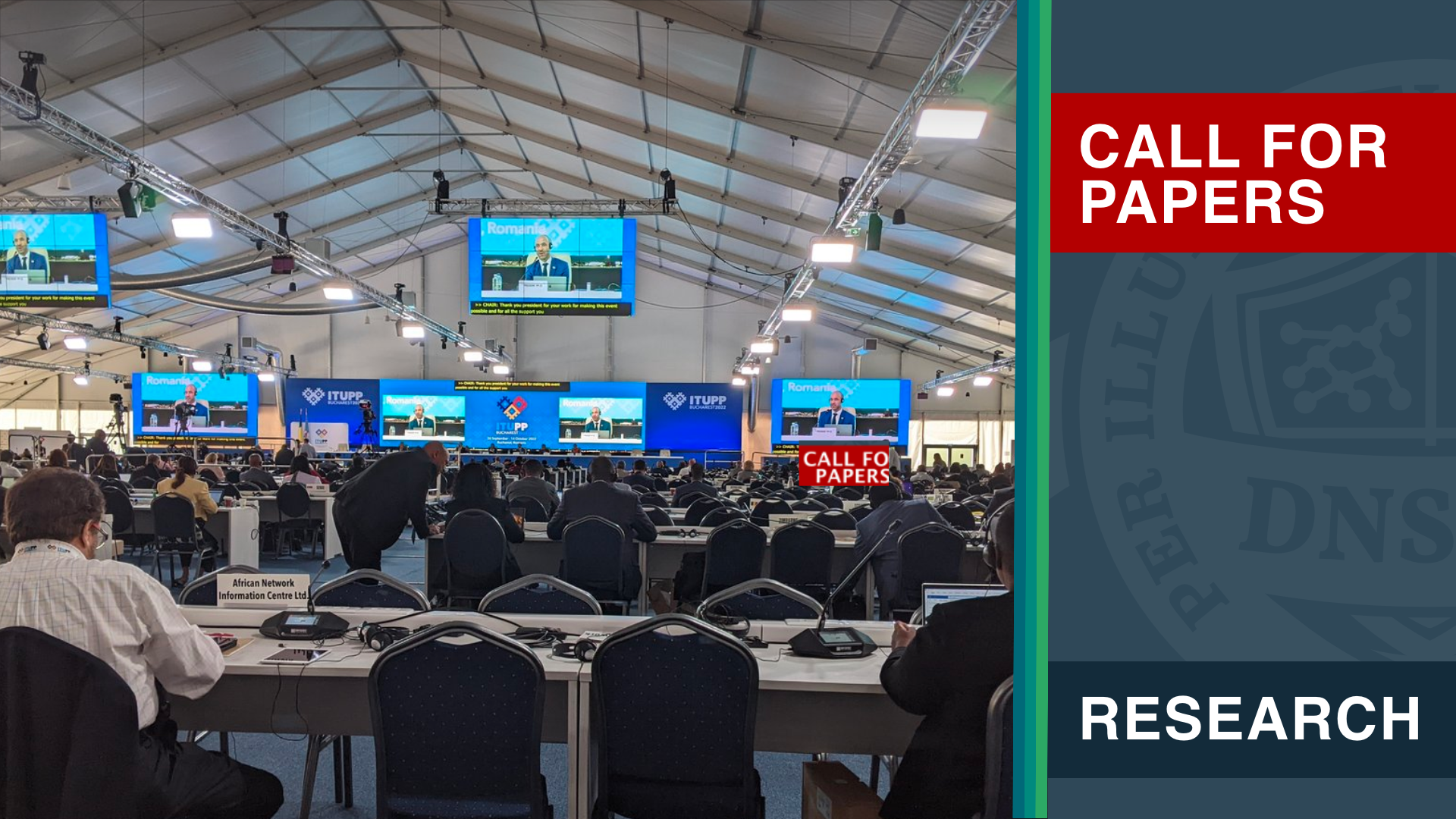 The DNS Research Federation (DNSRF) is launching a call for papers to explore the role of technical standards in shaping the future of the Internet and preventing fragmentation.
Important conversations are taking place across standards development organisations (SDOs) about how the Internet will evolve to meet the needs of future networks and emerging technologies. Some proposals, however, are seeking to significantly transform the Internet's design in ways that may drive fragmentation.
With financial support from the Internet Society Foundation and RIPE NCC, the DNSRF has created the Internet Standards Observatory to facilitate multistakeholder standards engagement in support of one, global Internet. Through its standards tracker, the observatory will flag proposals that could deepen fragmentation and encourage community engagement with those proposals.
As part of this effort, novel research into Internet standards will be critical to make sense of evolving Internet protocols and technologies, and to identify potential fragmentation risks.
The present call for papers will support research projects that explore standardisation trends in designing the Internet of tomorrow, how fragmentation manifests at the level of Internet standards and what cooperation strategies may be required to keep the Internet interoperable. Research teams will shed light on ongoing debates to evolve the Internet's core architecture, and generate proposals and resources to facilitate multistakeholder participation in standards.
The DNSRF will accept proposals for either (a) evidence-based, policy papers or (b) academic research.
Selected research teams will receive funding for up to US$10,000, with a minimum of 5 projects to be supported. Research outputs will be published through the DNSRF website, and funded to become open access in the case of journal publications.
Proposals should explore one or more of the following themes.
Fragmentation trends in standards.Trends on how Internet fragmentation manifests at the level of standards, including themes and features of standards proposals that seek to transform the Internet's building blocks.
Standards Assessment. Practical guidance for standards participants to evaluate standards proposals and assess risks for fragmentation.
Cooperation Strategies. Analysis and recommendations for supporters of the open, global Internet to strengthen cooperation and engage in standardisation discussions more effectively.
Supporting Interoperability. Mapping of technical arguments to protect interoperability and counter proposals that may fragment the Internet's core.
Measuring Standardisation. Measuring Internet standardisation processes, including aspects such as technologies and areas of focus, participation dynamics and evolution of proposals.
Geopolitics of standardisation. Analysis of the impact of geopolitics in the development of Internet standards, and role of standards in the technology race.
Standardisation and the Global South. Participation and priorities of stakeholders from the Global South in Internet standardisation processes.
Internet Governance and Standards. The role of Standards Organizations in the evolving Internet governance landscape.
Participation in Standards. Multistakeholderism and participation dynamics at organisations working on Internet standards development. Impact of existing participation arrangements in standards outcomes.
Internet consolidation and standards. Role of Internet standards in driving consolidation and how to advance proposals for decentralisation in ways that respect interoperability.
Emerging technologies and Standardization. Impact on Internet Standards of emerging technologies, such as AI, Quantum, Blockchain, and new use cases, such as metaverse and web 3.0.
Standards and Human Rights. Analysis on integration of human rights considerations into internet standards development, including challenges and opportunities.
Submission Instructions
Authors are invited to submit their proposals using the form below. The deadline for submission is August 30, 2023.
Latest posts here
Related