Test the Nation - Brits in the Dark on the use of Basic Tech Terms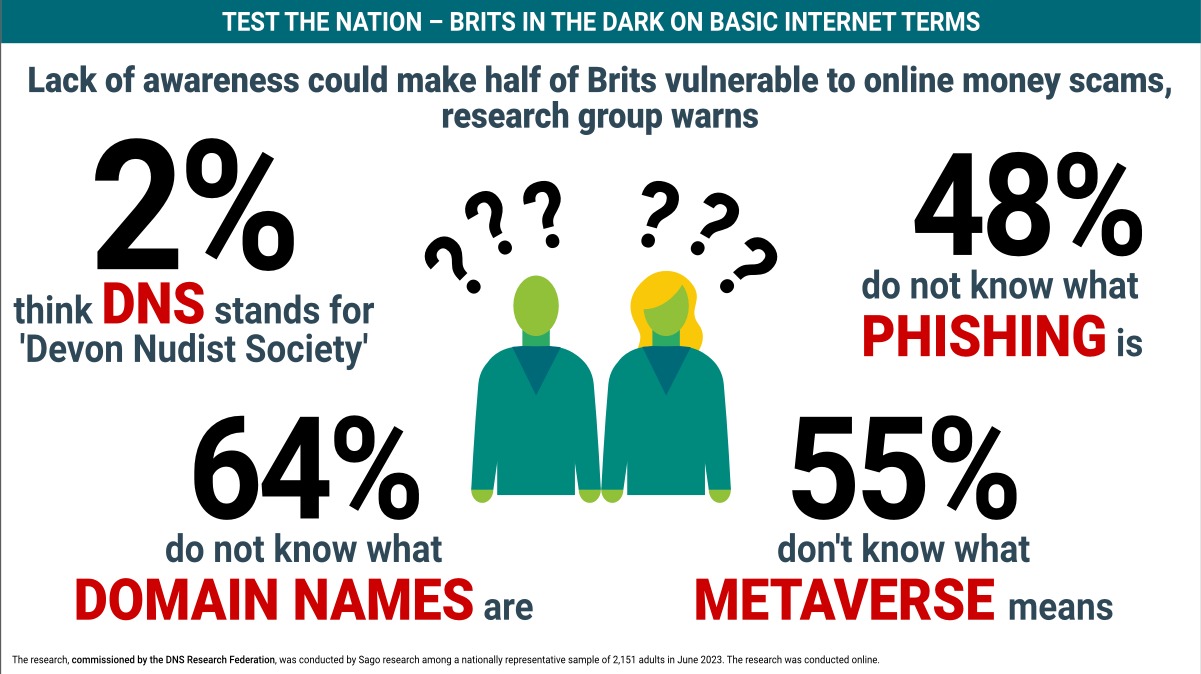 We use technology every day to buy goods, work, browse and connect with loved ones. But new research from The DNS Research Federation reveals between a half and two thirds of people are in the dark on what basic Internet terms actually mean – terms that help people stay safe online and avoid becoming a victim of criminal money scams or hacking.
With research revealing that as many as 30% of families in the UK have lost money to Internet scams - the equivalent of 5.7 million families across the country – The DNS Research Federation polled a representative sample of 2,151 people around the UK to explore how well people understood a range of key Internet terms - and to identify in which regions the knowledge gap was the widest.

Related Topics
About this News Release
File size
22k
Categories
Research , Consumers
Thumbnail (not licensed for release)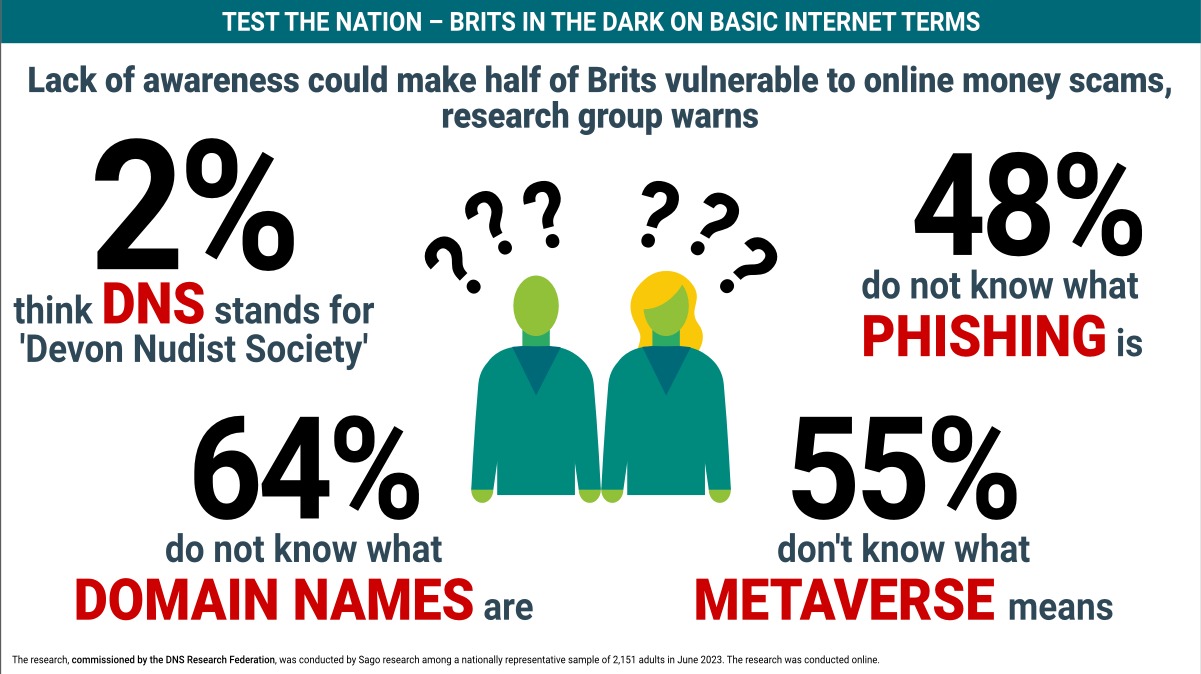 Related