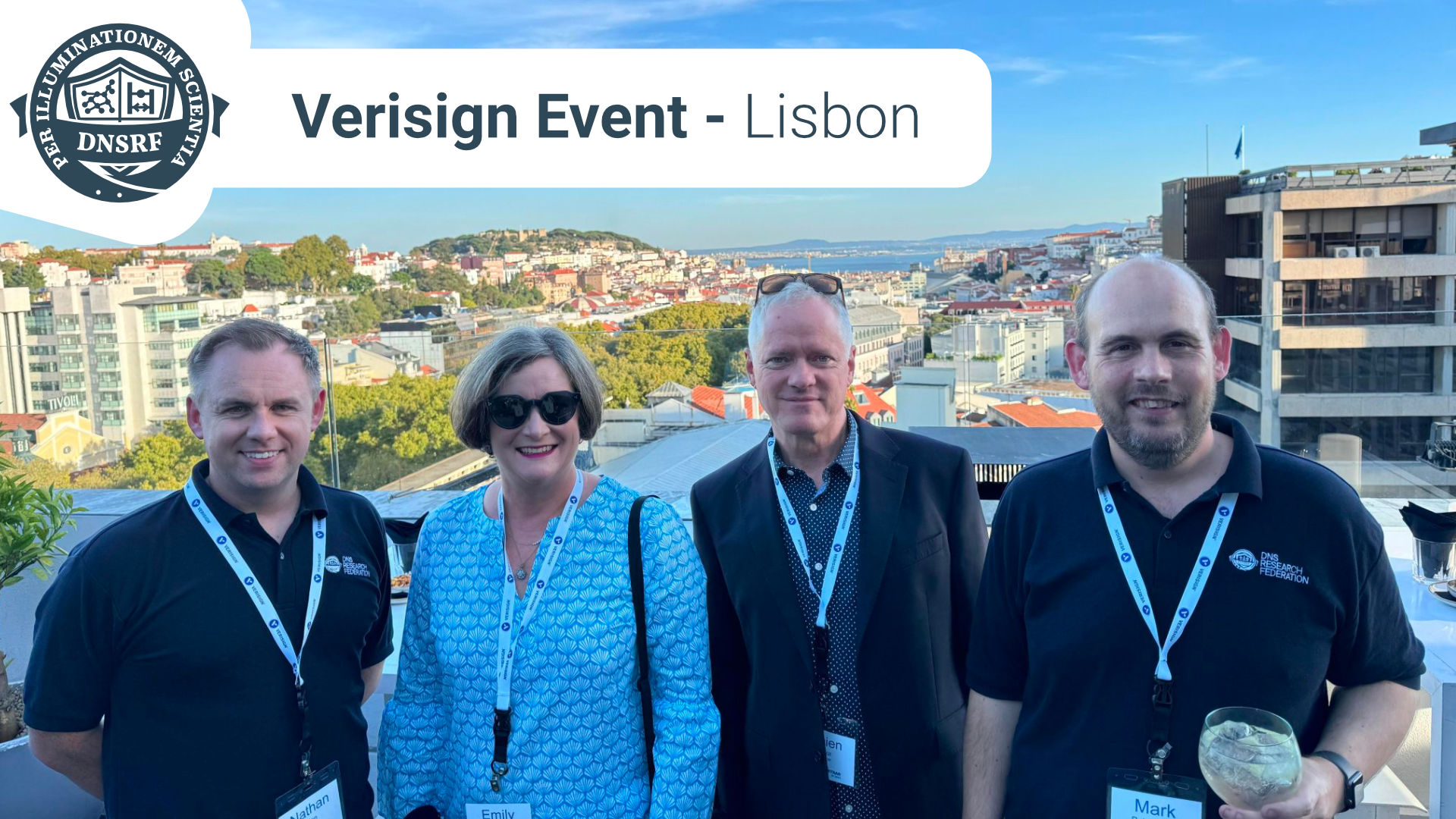 Insights from the Verisign Registrar Day
---
The team attended the annual Verisign registrar days in Lisbon at the end of September and enjoyed a packed programme of talks and social events.
Emily Taylor was invited to speak on a panel to discuss legislative developments and their potential operational impacts. The panel included industry experts Michele Neylon of Blacknight Solutions and Polina Malaja of CENTR and was moderated by Verisign's Klara Jordan.
The discussions included speculation on the likely impact of NIS2 on registrars and highlighted the DNS Research Federation's study on rates of abuse and data practices among EU ccTLDs. Panellists discussed the increasingly complex regulatory landscape affecting domain name registrars, including challenges to the timely flows of data across borders and access to data by law enforcement and national security communities.
---