Creating A Notification Group
To create an Alert Group, you first need to crate a notification group. If you are unsure about how to create a notification group, please click HERE
Alert Group Icon
Once you have created a notification group, select 'Alert Groups' from the panel on the left-hand side of the page. To create your new Alert Group you can either click the large 'Create Alert Group' icon in the middle of the page or the smaller 'Create Alert Group' button in the top right corner.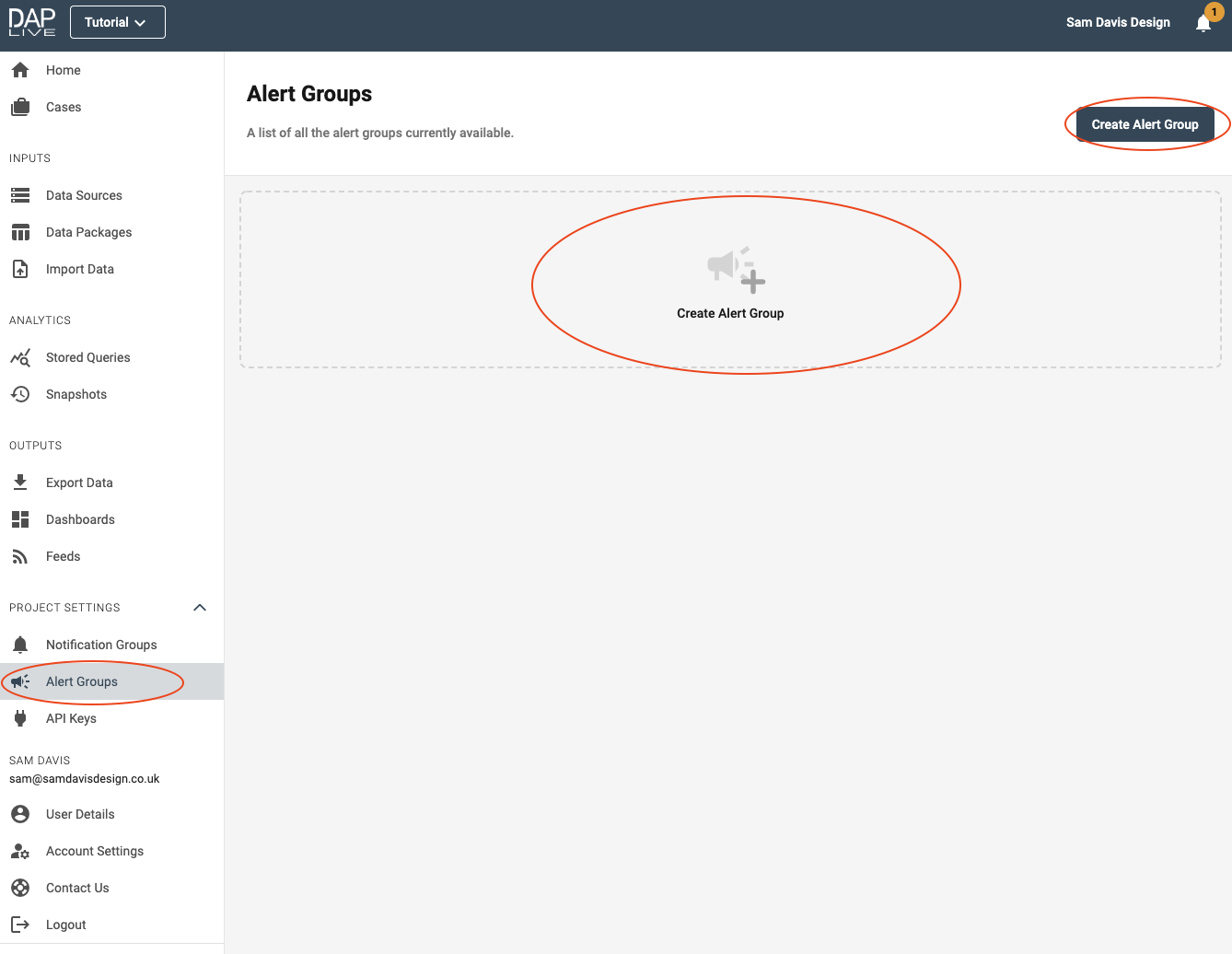 Scheduling Alerts
For your Alert to be sent at by the system at scheduled times, select the 'Add scheduled time' button. From there, you can select whether you want Alerts to be sent monthly, weekly, daily or hourly and state at what time of day the Alert should be sent to your group.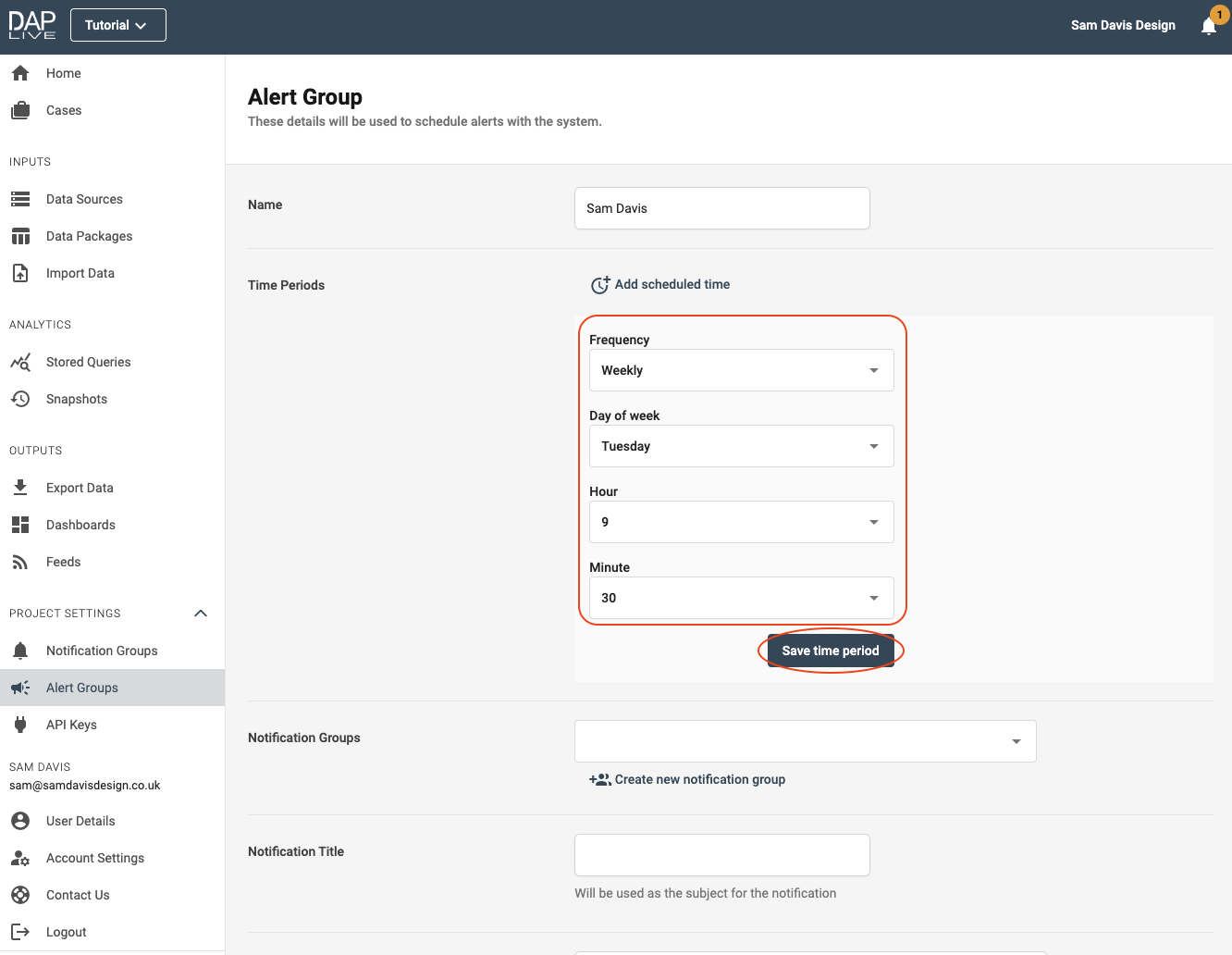 Adding Your Notification Group
Now add the desired notification group to your Alerts Group. If the people you want to alert are not currently in a notification group, you can still create a new notification group by clicking on the button to the right of the selection box.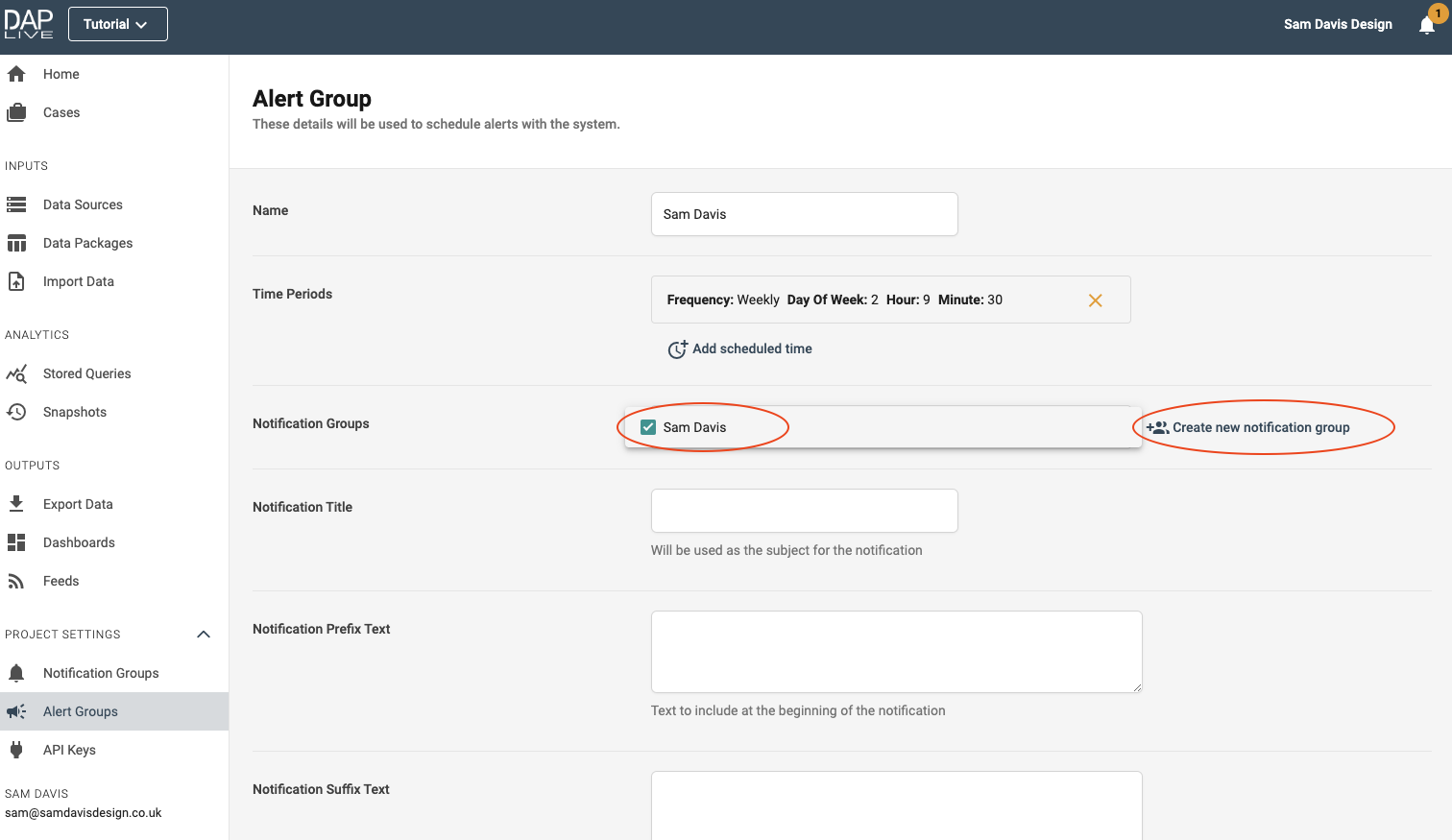 Adding A Title And Message
Give your Alert a title and a message where appropriate. Then save your Alert Group by clicking 'Save Changes' in the bottom right-hand corner.